Inflammatory breast cancer, also known as IBC, is a unique type of cancer that forms without making a lump. As a result, it is one of of the more difficult cancers to detect. It cannot usually be found in a manual exam of the breasts; it sometimes is not even seen in mammography. However, the skin thickening that occurs with this disease often can be seen on mammography and other kinds of imaging.
Because it is not always seen in normal screening, many people are diagnosed with IBC after they notice inflammatory changes in their breasts. They may notice symptoms such as thickening and dimpling of the skin, redness, warmth, and swelling. There may be changes in their nipples such as retraction, itching, or new discharge.
Once there are noticeable changes in the breast, the disease has often spread. Among cancers, IBC is the type most likely to have spread into lymph nodes or other tissues. it grows very quickly as well. As a result, one out of three people who have IBC have evidence of metastasis, or spread to other parts of the body. Almost all have evidence of cancerous cells in their lymph nodes.
Tests for Diagnosis and Staging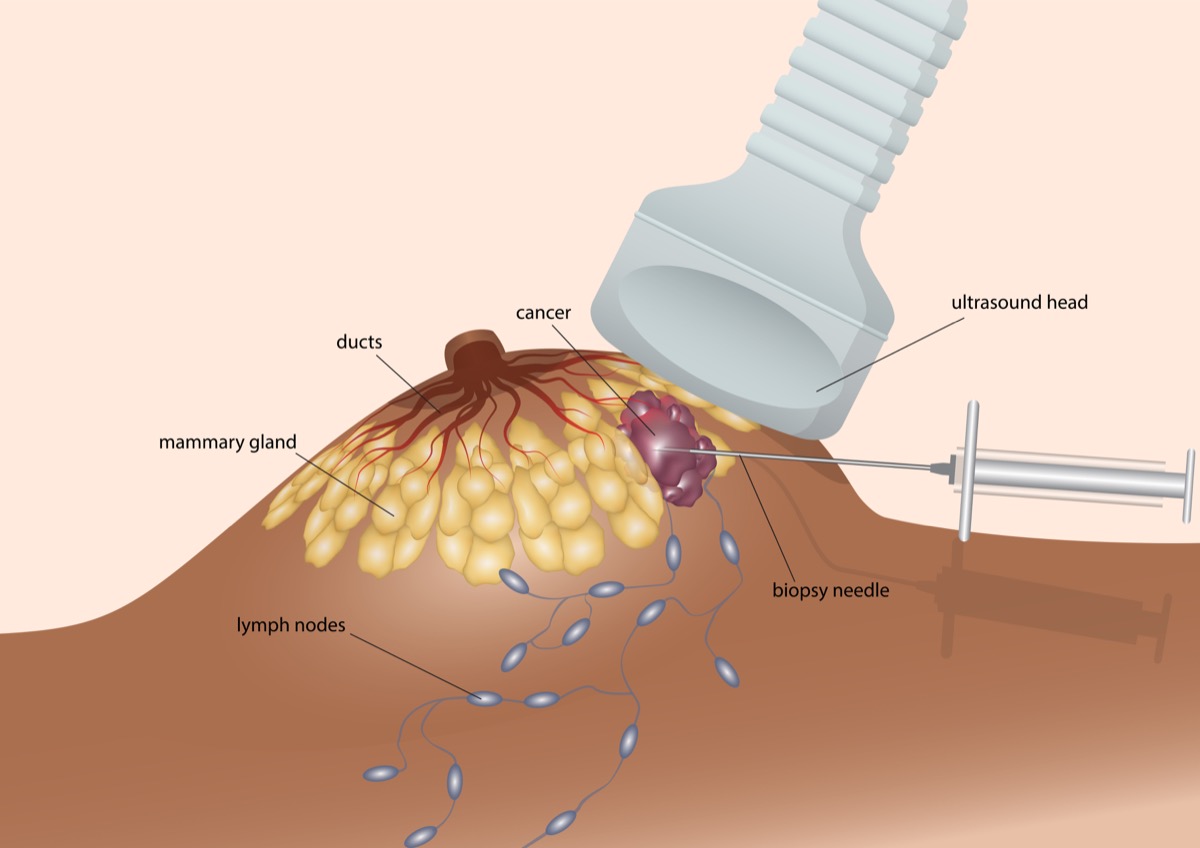 Once you have been diagnosed with this disease, your doctors will order several tests. These tests are intended to help them determine the stage of the disease and the best treatment approaches. There are many ways to treat this disease; the testing will help doctors to narrow down the options.
In most cases, a biopsy is done. In this procedure, your doctor will remove some of the cancerous tissue so it can be examined under a microscope. This will tell doctors how much tissue is involved and how severe the cancerous changes.
In many cases, doctors will use a skin punch to take a biopsy for IBC. This uses a small circular tool that is similar to the hole punches used for paper. This takes a core sample of the cancerous tissue so doctors can see how many layers are affected and how badly. These biopsies usually need just one stitch to close and are not extremely painful.
If a lump or a distinct area of cancerous changes has formed, the doctor may instead use a needle guided by ultrasound to take the biopsy. Ultrasound is a type of imaging that lets doctors see in real time what is happening in the tissue and where the needle is moving. The needle in this case is hollow so the doctors can get a long cylindrical core biopsy to see the extent of the cancerous changes.
These tests will confirm the presence of IBC and give doctors an idea of the margins of the lesion. In addition, you may need to get an MRI. An MRI is a type of imaging that shows changes in tissue texture in good detail. This is considered the best test for IBC.
Tap read more to continue reading article